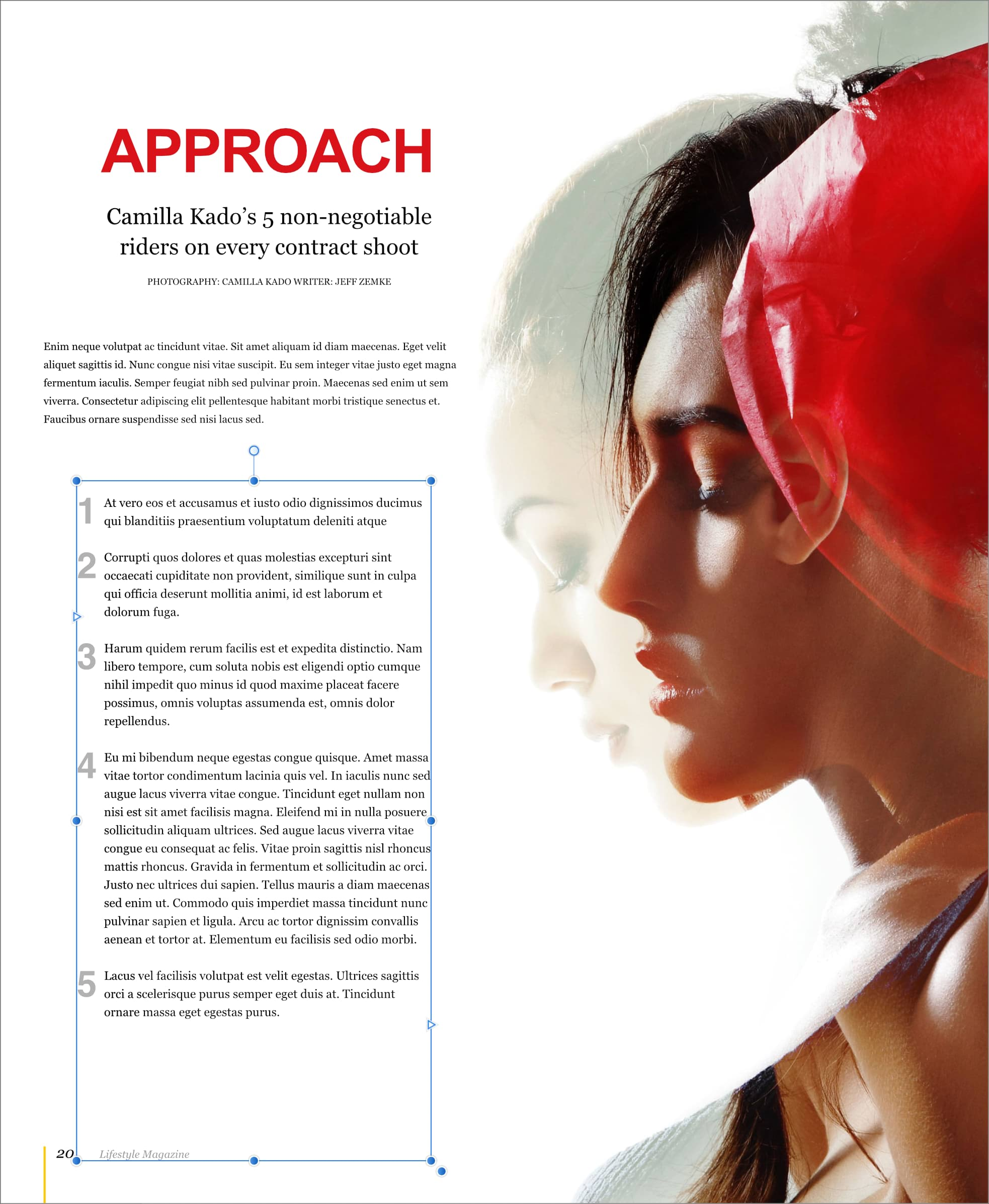 Isolating is extremely useful if you want to focus on editing the content of a text frame without the distraction of adjacent imagery.
To activate isolation mode:

On the

Layers

panel, hold down the and click on the thumbnail of a layer, group or object.

To exit isolation mode, press the , click another layer or click on the page.