Inpainting
Inpainting (image interpolation) is the process by which lost or deteriorated image data is reconstructed, but within the context of digital photography can also refer to replacing or removing unwanted areas of an image. For example, you can remove or replace:
Power lines and other obstructions
People and animals
Vignetting
Lens flares
Background details
Dust spots and scratches
Stuck or "hot" pixels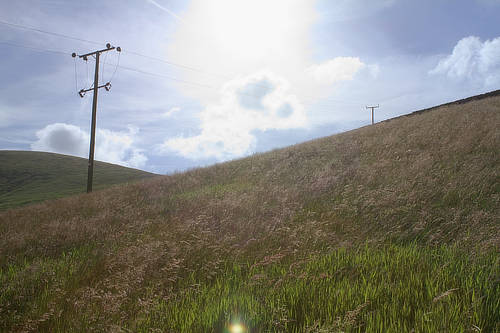 About inpainting
The Inpainting Brush Tool is used to paint over (and identify) damaged or unwanted areas. Complex algorithms then take over to harvest information from the surrounding areas of the image in order to reconstruct the missing data.
To restore image data using the Inpainting Brush Tool:

Use the

Layers

panel to select a layer to work on.
Click the

Inpainting Brush Tool

.
The tool uses a soft-round brush by default. To use a different brush style, choose one from the

Brush

panel.
Adjust the context toolbar settings.
Drag across the image to identify the area of lost or damaged data.
Best Practices:
Zoom in close to the area you wish to inpaint.
Set a suitable brush size from the context toolbar.
If you are painting out people or complex shapes, try painting over gaps (e.g., inbetween legs and arms) as well for better consistency.
Remember you can always do multiple passes if the result of the inpainting does not look authentic or seamless enough. Simply paint over the areas again.