Macro panel
The Macro panel provides a means of recording, saving, importing and exporting macros—a series of actions and operations that can be quickly reproduced and applied to speed up and aid workflows.
About the Macro panel
The Macro panel is available from the Photo Persona; it can be switched on via View>Studio.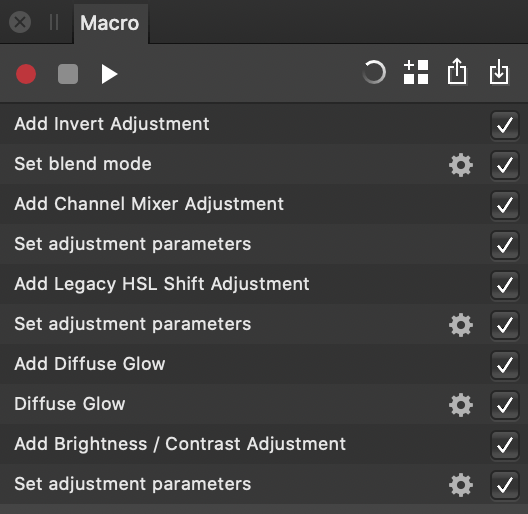 For more information on how to record, edit and use macros, see Macros.
Settings
The following options are displayed on the panel: