What is Affinity Photo?
Affinity Photo brings a new beginning to image editing for professional photographers, photo retouchers and conceptual artists. With high-end image editing in mind, Photo has been designed with power, speed and performance from its inception, balanced with an intuitive workflow-oriented user interface.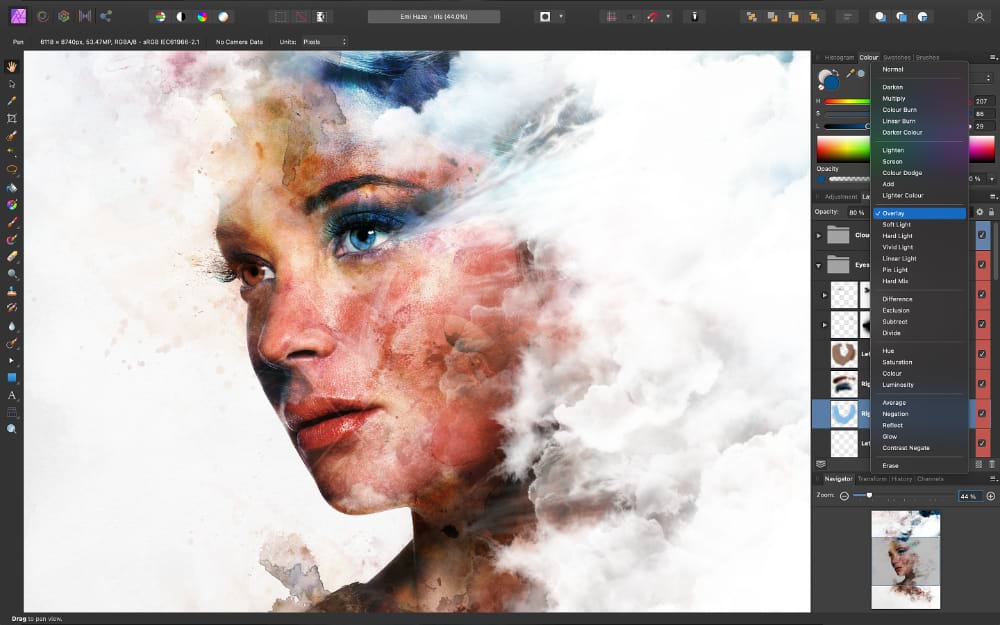 About Affinity Photo
Here's an overview of what you can expect.
Stunning performance with instant redraw
Real-time pro-level dynamic tools
Built from the ground up to live in the Cloud-connected App store world
Different tool sets (Personas) for different design needs—Photo, Liquify, Develop (RAW), HDR and Export
Develop Persona—a dedicated studio for camera RAW processing
End-to-end CMYK, RGB, LAB, and grayscale pro color spaces
Non-destructive Adjustment Layers and live filters
Comprehensive blend mode set
Retouching heaven with all the industry standard tools you'll ever need
Liquify tools for retouch or crazy effects
PSD import/export with fidelity
Interworking with other Affinity products
and much more...
Why not review the product's key features in more detail?
Apple Photos application and Affinity Retouching
The Affinity Photo architecture and a powerful suite of retouch tools have been brought together to create a photo retouching solution integrated within Apple Photos as an extension.
System requirements
Please see this link for up-to-date system requirements.