Pencil Tool
With the Pencil Tool you can create a hand-drawn look by drawing freehand, variable width, lines as if you were drawing on paper.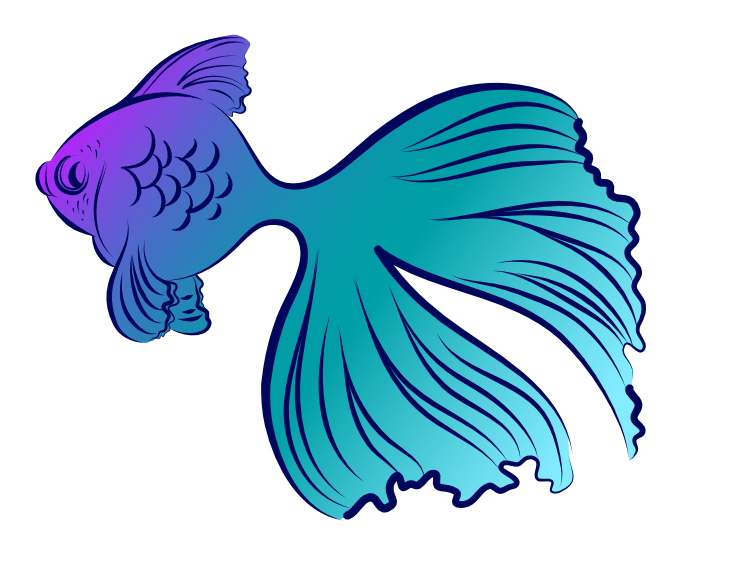 As you draw, nodes are created automatically along the stroke which can optionally be smoothed as you draw by enabling the Stabiliser feature. A Sculpt mode also lets you reform or continue your pencil stroke at any time, although you can use the Node Tool to edit too. When using a combination of sculpting and Use Fill, you can form conjoined pencil strokes that can take a fill with the stroke's concave area.
Its variable width lines can be controlled either by velocity—most useful when drawing with a mouse—or by pressure—for use when drawing with a pressure sensitive tablet.
Adjusting the tool's appearance
Line styles are applied using the Stroke panel. For brush textures, pick a brush from the Brushes panel.
Settings
The following settings can be adjusted from the context toolbar:
Stroke

—the color of your stroke. Click the color swatch to select from solid colors, a picked color, color gradients or from your preset or custom color swatches.

Width

—the line thickness in points. Type directly in the text box or drag the pop-up slider to set the value.

Sculpt

—when enabled, any selected pencil stroke can be reshaped or continued; the former by drawing new start and end stops anywhere along the pencil stroke, the latter by drawing from either stroke end node.

Controller

—controls whether the tool is sensitive to real pressure ('Pressure') or speed of mouse movement ('Velocity' or 'Inverse Velocity'). Select 'None' to use neither.

Stabilizer

—enables stroke stabilization using either a

Rope stabilizer

or

Window stabilizer

mode; the former drags the stroke end by a 'rope' to smooth the stroke but lets you introduce sharp corners at increasing rope

Length

(radius) values by redirecting the slackened rope; the latter will smooth the stroke by averaging sampled input positions within a

Window

whose size is configurable.

Use Fill

—when checked, the concave area of the stroke is filled with the currently set fill color (from Color panel) as you draw. In Sculpt mode, continuing strokes remains as one object, which allows the fill to be applied along the stroke's length.