Joining operations
There are various operations available:
Add—creates a new object from the sum of the selected objects.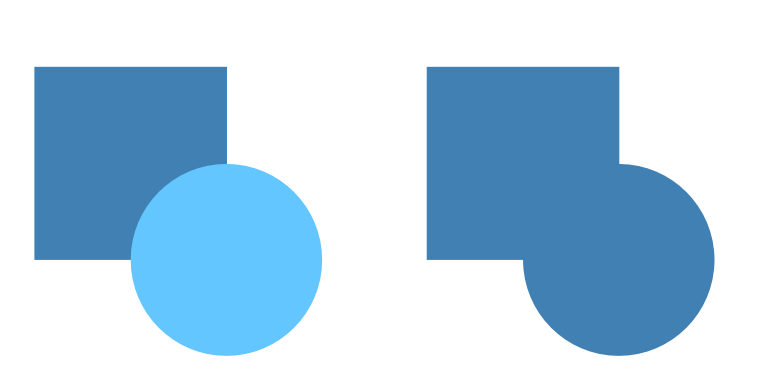 Subtract—removes overlapped areas of the lowest object. All other selected objects are discarded.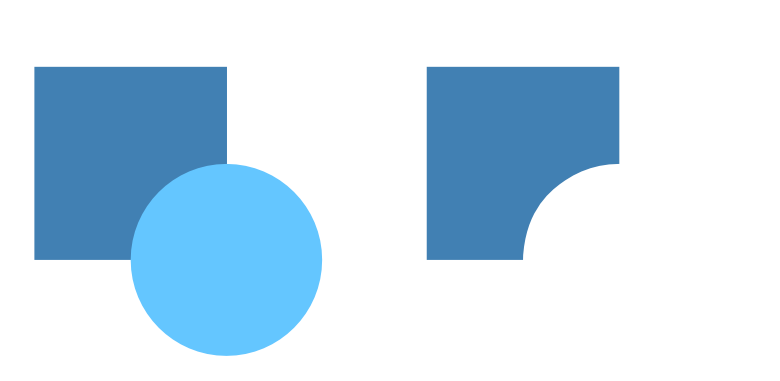 Intersect—creates a new object from the overlapping areas of selected objects.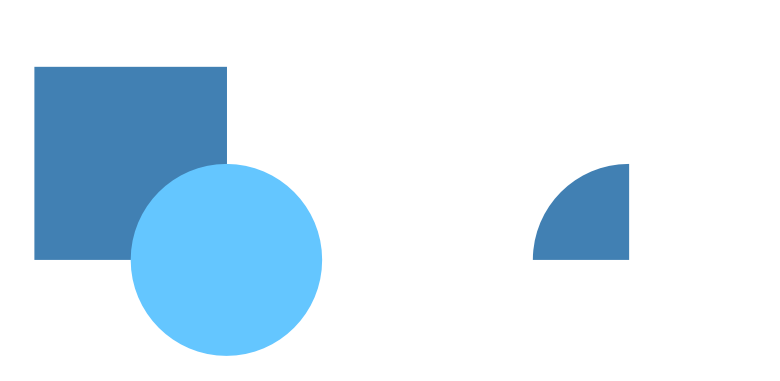 Divide—splits object areas into separate objects; the object from the intersecting area retains the color of the upper object.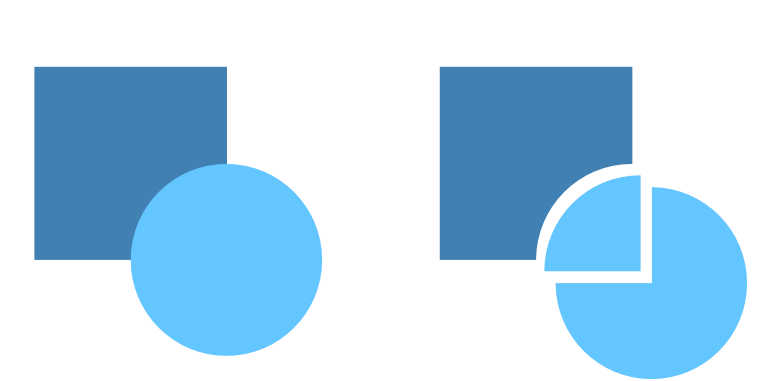 Xor—merges selected objects into a composite object with transparent area where filled regions overlap.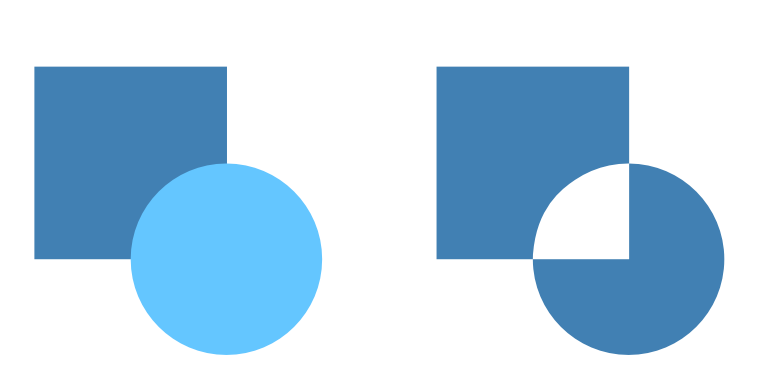 To implement join operations:

Select multiple objects.
Do one of the following:

On the Toolbar, select

Add

,

Subtract

,

Intersect

,

Xor

or

Divide

.
From the

Layer

menu's

Geometry

sub-menu, select an operations command.